What Comes With My Account?
Every account purchased comes with everything needed to keep your new account secure. This includes the username, password, email, and email pasword. Every account also comes with our life time warranty free of charge! No hidden fees, the price you see is the price you pay.
North American | Silver I Previous Season | All Champions | 238 Skins | Championship Riven 2016
Regular price
$139.99 USD
Regular price
$159.99 USD
Sale price
$139.99 USD
Unit price
per
Sale
Sold out
Level: 409
Server: North American
SoloQ Rank: Silver I Previous Season
FlexQ Rank: Unranked
TFT Rank: Unranked
Champions: All Owned
Skins: 238
Rare Skins: 2016 Championship Riven, Riot Graves, Riot Kayle, Traditional Trundle, Angler Jax, Goalkeeper BLitzcrank, Annie-Versary, True Damage Qiyana Prestige Edition, Spirit Guard Udyr, Elementalist Lux
Previous Ranks: Bronze Season 3, Bronze Season 4, Bronze Season 5, Silver Season 6, Silver Season 7, Silver Season 8
Blue Essence: 25,572
RP: 10
Delivery Time: Account information is delivered within 20 minutes.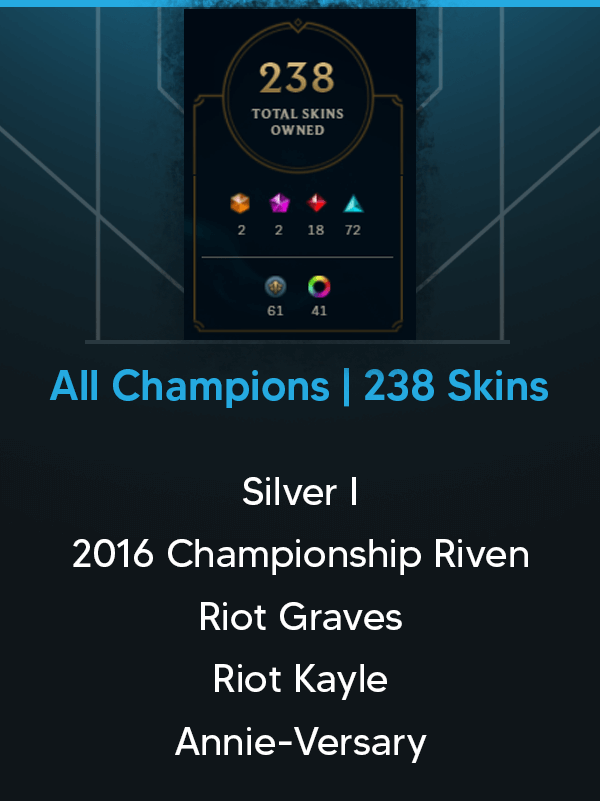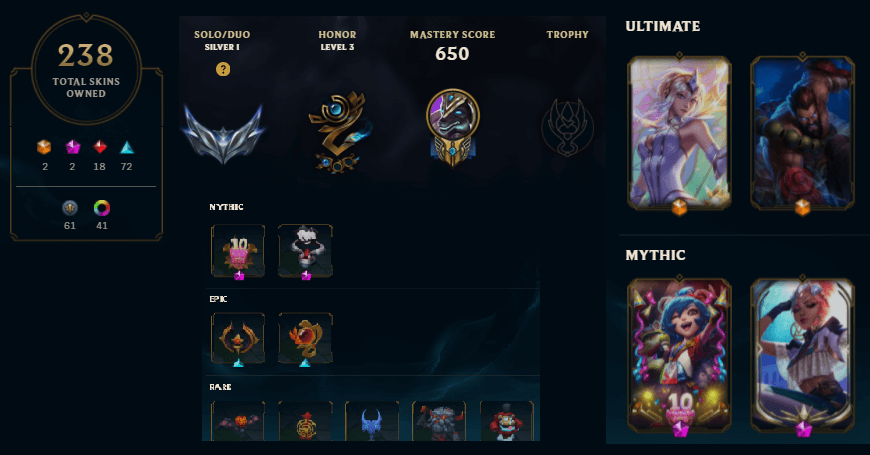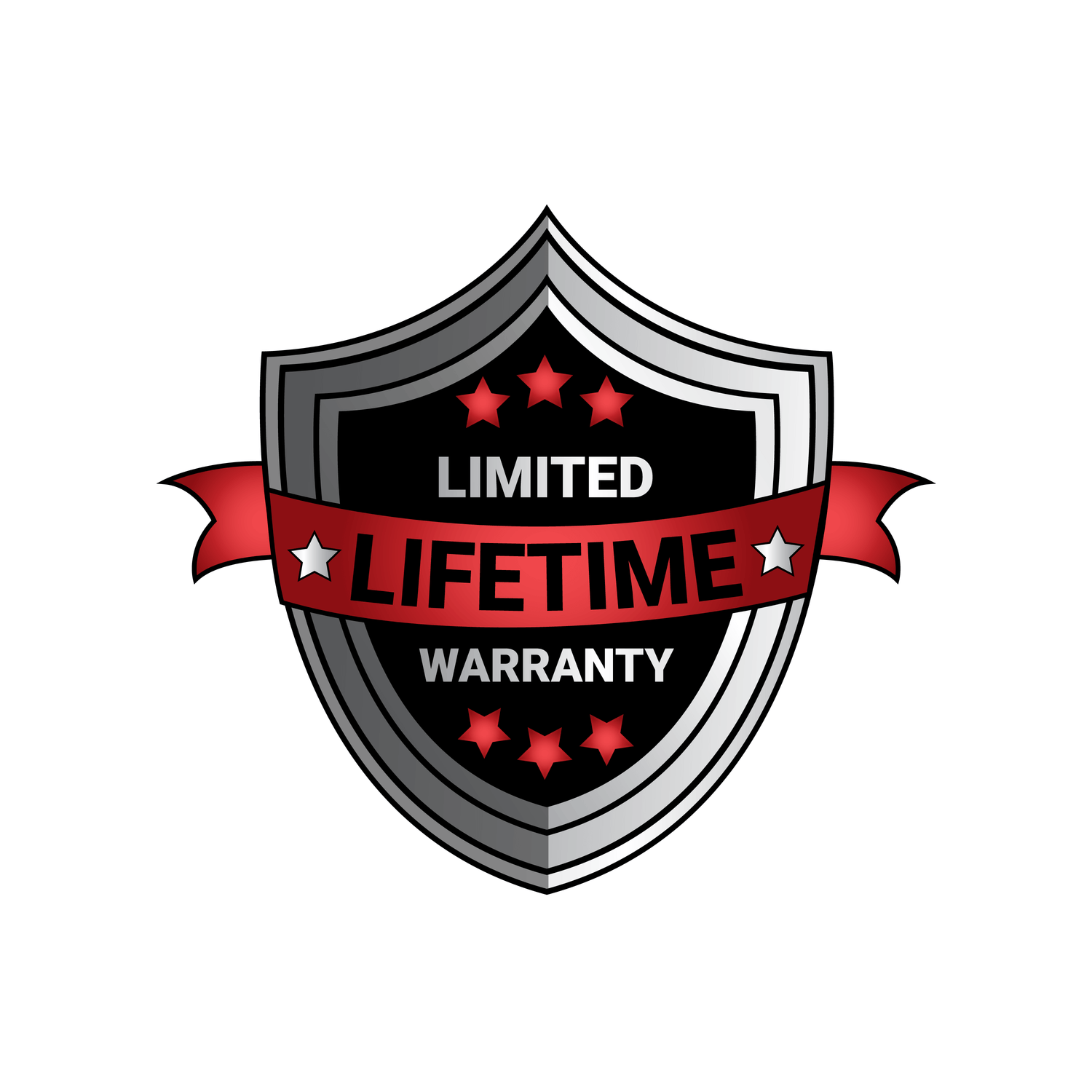 Shop With Confidence
Every Account sold at www.AccountDynasty.com comes with our life-time warranty free of charge. This warranty protects you in the rare event of any issues. Read about how you are protected on our warranty page below. You can also check out our many reviews at Trustpilot. We work hard to every experience is a 5 star one.
View Warranty